Theo & Maria's engagement photoshoot was planned for golden hour on Brighton seafront and the weather could not have been better. It was only last weekend in late March and it felt like summer. We had a little stroll on the pier and beach, before capturing some fantastic shots at sunset on the promenade.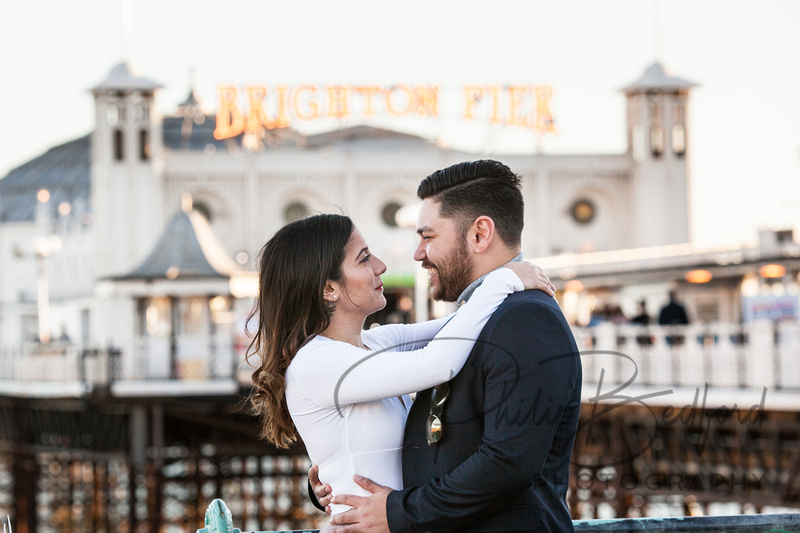 We'd originally planned this shoot back in February and on the day it was howling wind and rain, so we rescheduled. It's not that I can't work in the rain (see the portfolio for rain shots), but when engagement shoots are a bit more flexible than a wedding day, so we discussed and agreed to reschedule. So glad we did. Just look at this beautiful light as the sun starts to set.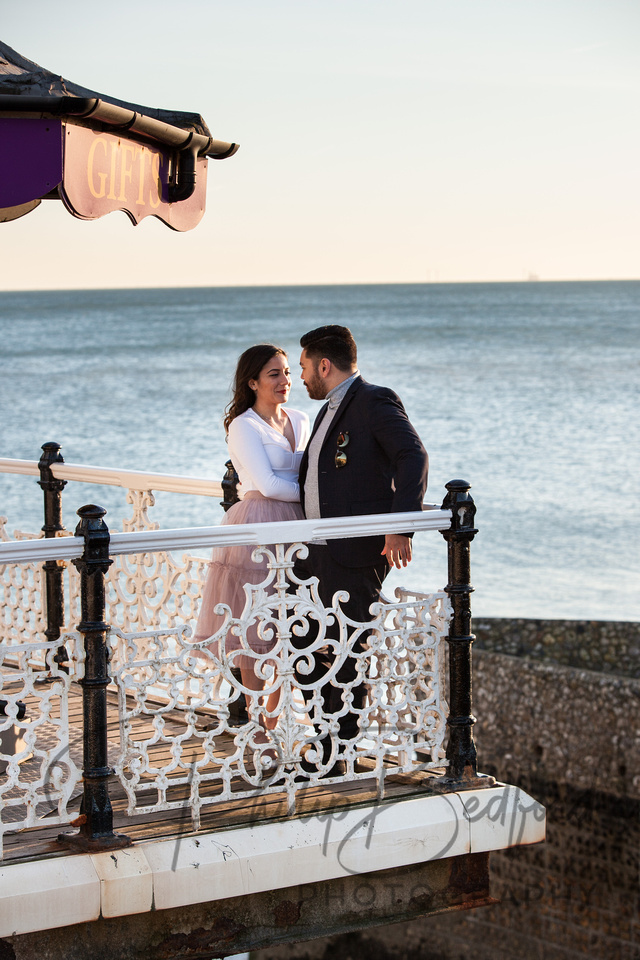 I love this pattern of glare reflections from the pebbles on the beach.
One of the reasons I love the golden hour (and magic hour) is the way the light creates contrast and atmosphere and all the colours start to change, glowing in the evening light.
This shot was so precise in terms of getting the light in exactly the right place. The whole thing felt really mathematical, but the pose was all them. I just said 'turn and embrace each other' and when they put their heads together I knew we had that final money shot. I showed Maria and I think she did a little jump of joy.