The weather lately has been amazing, and we pent the day in Greenwich Park enjoying the spring sunshine last weekend. Paul & Sophie's wedding is coming up in June so this was all about feeling more relaxed in front of the camera and getting used to being photographed professionally.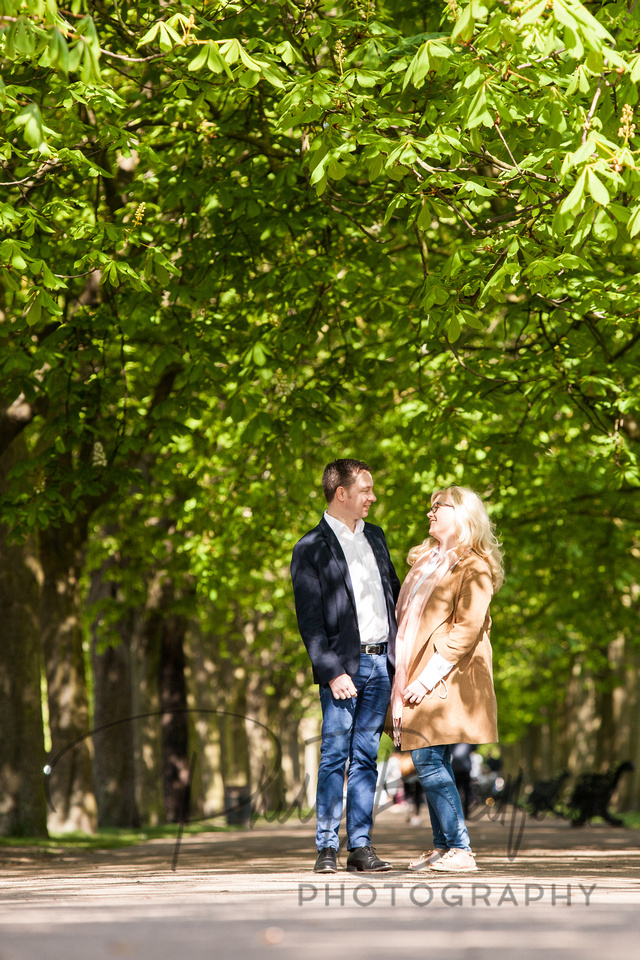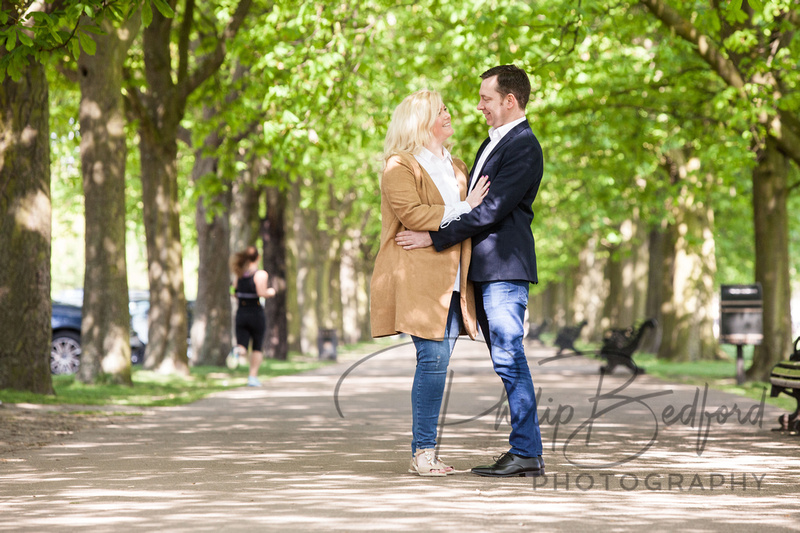 We spent a bit of time getting shots in the tree-lined avenues leading up to the Royal Observatory, before heading towards the flowers and blossom. It takes a little time to get used to being photographed so in a way this is kind of a warm up. It's much easier being photographed on your wedding day, as you're surrounded by family and friends and not complete strangers, dog walkers and joggers.
Shooting on sunny days, particularly in spring, means that I'm looking for lots of patterns from the budding leaves and flowers and some backlighting to illuminate it all. Then, using a long lens, everything blurs in the bokeh of the lens and creates a wonderful background and atmosphere.
The Royal Observatory, that looks over the City of London, was absolutely packed. We had to shoot with quite a close crop to get a good shot.