Greg & Mandy had a civil ceremony at Smallfield Place in Surrey, a historic Jacobean manor house with beautiful gardens and a stunning pond surrounded by willow trees at the bottom of the garden. The manor manages to be grand yet, quaint and intimate due to it's modest size, which was perfect for this family wedding on a stunningly sunny October day.
Capturing details was vital here, as Mandy had the flowers made from cloth materials rather than traditional flowers, and this bouquet's central flower is a replica of a South African plant, Mandy's home country (sorry, I've forgotten it's name!).
There were loads of personal details to this wedding, from the flowers mentioned above, the kimonos for the bridesmaids and these Elvis shades for the groomsmen. I also loved the jars of local ale, the personalised CD wedding favours printed on vinyl style CDs, golden wine bottle decorations and the beautiful (cheese) wedding cake. I also liked the fact that Greg & Mandy got each other Rugby shirts as it was the Rugby World cup and they were all watching the games the day after.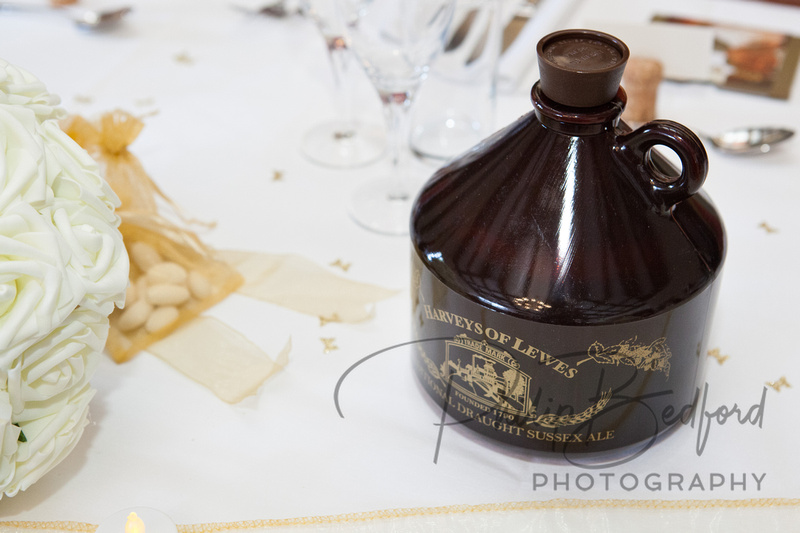 A harpist serenaded guests during the ceremony and reception and I loved her cover of the Game of Thrones theme tune! We went down to the pond for some group photos and some shots of Greg & Mandy together, I still can't quite believe how lucky we were with the weather and this stunning autumnal light (first picture).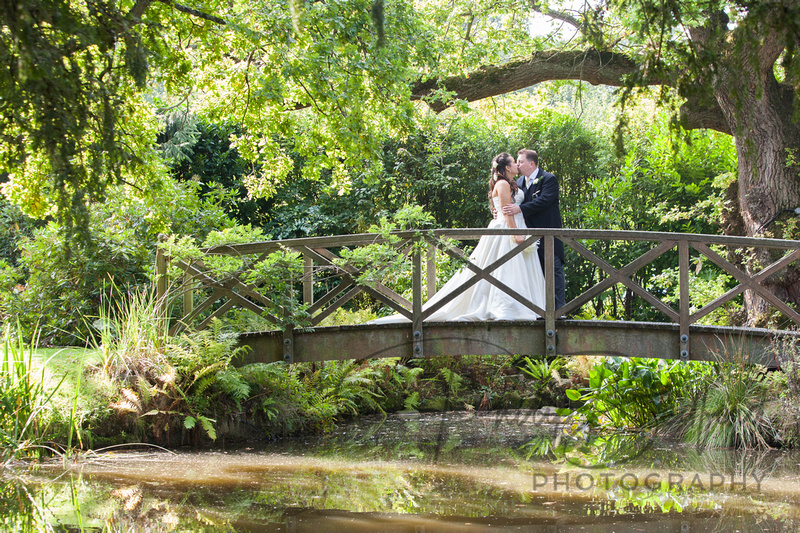 For the evening there was loads of fun to be had, with some South African wedding traditions and the awesome Elvis impersonator!