I wanted to test out a new white background I had bought recently for headshot photographs for a corporate client. Previous baby photo-shoot's I had done used a black background or neutral colours found on client's sofas and around the house. I also wanted to involve the parents a bit more with the shoot, perhaps holding the baby above them whilst they laid down in front of the backdrop. This proved quite dangerous, due to the fact that holding a baby above you means that, unfortunately, dribble follows the rules of gravity…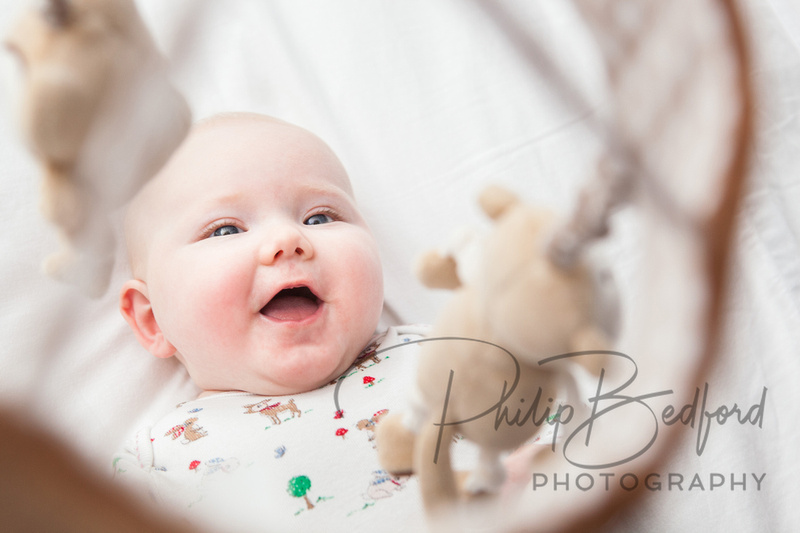 Matilda was a little grumpy to start off with, but we had a food break mid way through and a quick nappy change and she cheered right up afterwards. My favourite shot is the one above her, shooting through the mobile, and her face glowing with joy.
Thanks to Matt & Amy for having me round and plying me with cups of tea and tasty homemade flapjack.