Wedding Magazine recently published an article on 20 questions to ask your wedding photographer. I decided to respond to this directly, both with answers to the questions as well as some pointers and other helpful tips and things to consider.
What style of work does your photographer specialise in?
I specialise in shooting a mixture of reportage and editorial photography, but I'm happy for you to take a creative lead when you want to, and we'll work together to create images you'll love that will make you smile for years to come. I don't mind lining up the family for some more formal shots too and will capture all the details of your big day whilst you spend time with your guests and loved ones. Everything is very informal and I won't order you around or pose you like a supermodel. You just do your own thing and enjoy each other's company; it's important for me that you feel relaxed and happy in your photographs and everything feels natural.
I think this question should be found out by the client first off, by looking at the work on the website and making your own judgement. If you don't like their style, then don't ask them to imitate somebody else, as it probably won't work!
What qualifications do they have?
Qualifications are helpful to find out whether someone has really been trained in photography, but don't take it for granted. Some people work on the basis of starting out as photography assistants and work their way up, getting first hand experience, which is of equal, if not greater value than studying at a college or university!
I have a BA (Hons) award in Editorial Photography from University of Brighton as well as a foundation degree in Art & Design. I started studying photography back in 2003 at college and completed my photography A level. I also have over 6 years of experience in weddings and have been photographing on a professional basis since 2007.
Will the person you meet at the initial consultation be the person taking your pictures on the day?
Some photographers work as a brand, and offer discounted rates for sending out less experienced photographers, or work as a studio with a few other photographers all under one company.
I don't work in this way. I meet all my clients and I'm present at every wedding that I'm booked for. I sometimes I provide an assistant/second photographer as well.
Do they shoot digitally or on film?
Most wedding photographers these days shoot digitally. It's worth asking this and tying it in with questions 15 & 17. If a photographer shoots film, then they may also provide you with the negatives afterwards, but that's not always the case. Digital photographers almost always provide digital files now as a standard, but there's nothing to stop photographers from scanning their negatives and providing digital versions too.
Do they offer a pre-wedding shoot?
This is a nice opportunity to get some great photos of you both before the wedding. You can feel more relaxed in your casual clothing (or feel free to put on black tie and look dynamite) and it can help you feel more comfortable in front of the camera. It's not essential to have, so not all clients go for it but it can help you particularly if you're nervous about having your photo taken.
Have they taken photographs at your chosen wedding venue before?
It's not essential for a photographer to have shot your venue before, but it can help. They'll be more familiar with where to get the best shots, but this can be done by meeting them at the venue and discussing options with them. I'd recommend that if you want someone who has photographed the venue before, type your venue into Google images or ask your venue if they have any recommended suppliers!
Are they available to show you any testimonials and photographs from other recent weddings?
Check out the testimonial pages of their website! Most photographers also update their website with recent weddings too. This is one question where it might help to do more research before you actually meet with the photographer. The only downside of their own website, is they control the content, so it can be falsified if the photographer wants to big themselves up. I think most professionals provide testimonials as standard on their website, but if you're looking for something a bit more genuine, have a look at their Facebook page and check out their reviews. This is trust worthier as it has to be entered into Facebook by the client.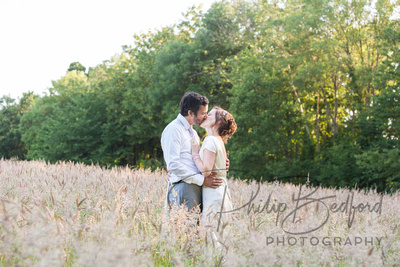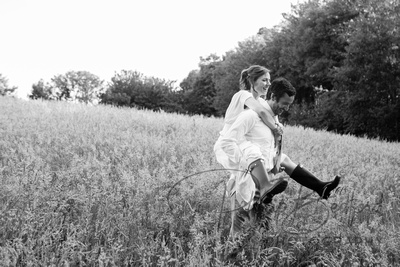 Do they offer black and white as well as colour photography?
This reminds me of question 1. Again, have a look at their portfolio to see what they provide perhaps before you meet them. I provide a general mix of colour and black and white but I'm flexible after the wedding. If someone wants me to re-edit a picture into black and white/colour then I'm happy to do so.
Do they offer different photography packages for you to choose from?
Most photographers will either give you a quote or ask you to choose from 2-4 price options. I mainly provide a bespoke service with 3 sample price options for some clients to choose from if they prefer. I just ask people to send an email to Philip@pbweddingphotography.com with the following information:
Your name and contact details
Your wedding date & location(s)
How many hours photography you would require (It's helpful to know what time your ceremony is and when you are planning to do the first dance)
Whether you would like a Graphistudio® book album
Any other extras that you would like, such as an Engagement Shoot or Photo Booth
I can then offer them the best price I can on what they want for their perfect day.
How long will they stay?
This is a great question. Most photographers either offer an hourly rate, or a price option with a set amount of hours (i.e. 6, 8 or 10 hours of photography). What's important to find out from your photographer is when they'll start and when they'll finish. I ask clients to tell me what they want covered and what times the ceremony, reception, breakfast and first dance are likely to be happening, then I can judge how long I think they'll need.
I also provide an hour for free if they overrun. This really helps clients who are unsure or get delayed at the wedding, so it's reassuring for them that I'm not going to bolt as soon as their official time is up. Ask your photographer what happens when their time is up and what overtime rates are too.
Do they charge for transport?
Most photographers work within an area of the country and so don't charge their clients for travel. I work within a 50-mile radius of Brighton where I'm based, and then charge 50p per mile after that (one way). I also charge for accommodation if the wedding is more than a 3-hour drive away, but I discuss and negotiate this with clients if it's needed and am happy to be flexible. Obviously with destination weddings it's slightly different, and you should expect to cover the photographers flights, transfers and accommodation where necessary. Ask for a quote from your photographer for travel and get something in writing so you know what you're paying for.
Will they require refreshments?
Yes! Please do make sure your photographer is fed and watered if they're working a long day. It's a constant amount of work and very hard to do without hydration! I generally ask for one meal to be provided during the wedding breakfast and just help myself to tap water from the bar when I need to.
Will they offer a discount for a weekday wedding?
Most photographers will offer a discount for a weekday wedding, but don't presume that they will! It's still the same amount of work as a weekend wedding. Put it this way, it's not like photographers are charging a premium for working on Saturdays in the first place; it's their normal wedding rate because their normal weddings are on weekends. The wedding industry is based around us working weekends, not on weekdays!
Are they happy to work alongside a videographer?
I've not met photographers who are unhappy to? All videographers I've worked with have a mutual respect with photographers and we are happy to work around each other and help each other get the right shots. We communicate with each other and make sure we know what each of us is planning to do so that we don't get in each other's way.
How many pictures will you receive?
Great Question! Once the day is over, I will process and edit all the photographs taken and reduce them to between 300 – 1000 photographs depending on the amount of hours I am booked for. The amount of photos tends to work out at around 50-75 photographs per hour that I am booked for. I will then edit the photographs, tweaking the colours and contrast, cropping images for optimal composition, convert some photographs to black and white and reorder the images to best tell the story of your wedding chronologically and visually.
Who will own the copyright?
This isn't really the best way of asking this question. A better way would be to ask, what copyright restrictions are there on the images? Can we print them ourselves? Can we copy them and send them to friends and family?
The photographer is the copyright owner, unless you buy the rights to the photographs. The client is usually given a license for the photographs and my version of this is very relaxed. I try to make it so that the client can do 'whatever they wish to' with the images, they can print them, share them with friends, upload them to social media etc.… As long as they're not being used for commercial use. The best example is if they want them to be published in a magazine, or give images to a wedding vendor. This is usually fine with me (and great for my publicity!) but they need permission from me to do so and some magazines may be charged for using the images, as this is a separate license fee to the one the client has paid for when they hired the photographer. The best thing to do is to refer them to your photographer who can take care of things at their end.
Here's an excerpt from my contract: "The digital files remain the copyright and property of photographer. All images received from me are for the client's personal use only. The client is able to print and distribute files to friends and family and can also put them on social media websites (Google+, Facebook, Twitter, My Space & Pinterest). The images are not to be sold, or have any commercial use by anyone without written permission from me. A credit must also be given to me in all circumstances of publication."
In summary, the images are for personal and domestic use only.
How will the final set of photographs be presented?
I present the images on a digital disc that the client can use at home with their PC. I also offer to produce a wedding book to display their favourite photographs in. My Graphistudio® 60 page A4 or A3 book albums are printed on high-quality photographic paper with minimalist panoramic image layouts designed by me, and approved by you before they're printed. Available with a dust-jacket hardback or leather bound cover personalized with your names and the wedding date. Smaller parent book copies of albums are also available.
What I love about these books is that they are made with photographic prints, so you can see all the detail on the page that you would otherwise lose on a computer screen or tablet. The images flow together on the page to tell the story of your day, and the book makes it easy to flick through the images at your own leisure.
Are they insured against mishaps?
Again this is a very good question. Also ask, what happens if you're sick, or unable to attend for some reason? What happens if things go wrong or your equipment breaks? A professional should at least have a spare camera in case something goes wrong. We can't insure ourselves for every eventuality and a lot of things are beyond reasonable control. I do have public liability, professional indemnity insurance and all my equipment is insured too. I have spare equipment and a contingency plan if I'm not able to attend the wedding (this has never happened, nor do I have any intention of it happening).
When will you need to pay?
Most photographers ask for a booking fee or deposit to secure the wedding date. Then they'll invoice or request funds around the time of the wedding. Some may have payment plans to help you spread the cost or to help them manage their finances. I just ask for a deposit fee and then invoice the rest of the amount 1 week before the wedding. Clients can either pay before or after the wedding day; I just don't send the photographs until it's been fully paid for. It's like ordering products online; you don't receive any goods until you've paid for the product in full.
When will you see your pictures?
I always try and have a little race with my client's honeymoon and deliver the images before they get back! Officially, I ask for 4-6 weeks to turn around a wedding, but I usually deliver within two weeks, as I don't like keeping people waiting. I have heard of couples waiting months after their wedding for their photos; so do ask if you want a fast turn around time. Ask them why it would take longer than what you consider reasonable. There might be a lot more editing that goes into the photos than you think.