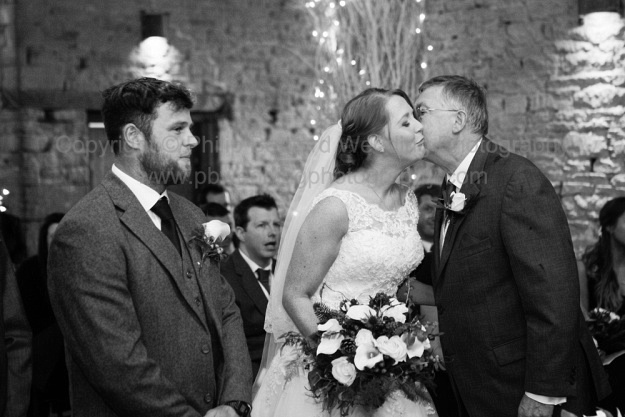 'Who gives this woman to be married to this man?' I find the above statement a little bit too much; Giving away the bride is an antiquated tradition from the days when women were their father's property until they got married and became their husband's property. A husband may have even paid a bride price for his fiancee or a dowry may have been given to the groom before the 'exchange' of female property… romantic huh? If you're looking to move far away from this archaic practice, this website has a wonderful selection of alternatives: weddings.about.com
However, it's a nice tradition and quite an emotional moment on the wedding day and one I always enjoy capturing. The giving away part of the ceremony is very beautiful but also very quick, it's a very difficult couple of shots to get as I usually want the kiss from the father to the bride and the handshake greeting the father may give the groom in a civil ceremony (above). In church weddings, this doesn't necessarily happen, but the Father will hand his daughters hand to the priest and the priest follows the motion through by passing the hand to the groom (below).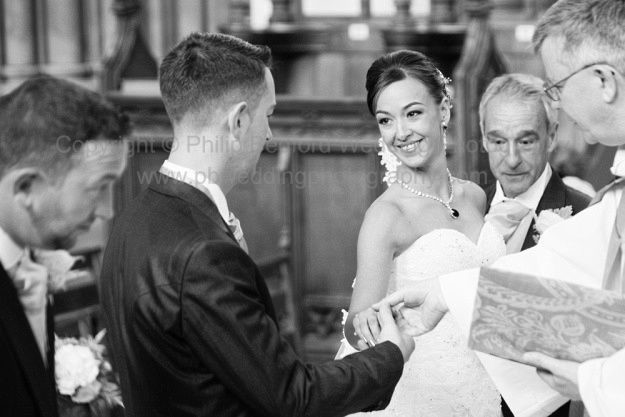 It leads on from being walked down the aisle; the father or named person, will stand to the left of the bride after they've walked together up the aisle and will be there until they 'give them away'. Of course, you don't have to have your father do it, you could always ask your mother or even a close friend to do it, or get both sets of parents to give their blessing to your marriage. Tradition's are great, but even better when they're flexible and when you tailor them to suit you both as a couple.