It's been feeling very summery of late, the weather has been warmer, I've seen people on the beach and the wedding season feels just around the corner (this is my last free weekend for a while!).
I've picked some summery shots for this weeks blog, taken with Greg and his Groomsmen down on the beach in Seaford. For the beach shot, we had a very funny time finding the only sandy spot on this part of the coast (the beach around the area is pebble) and borrowing some deck chairs from a nice man at the beach hut. I like how casual this felt, despite the fact we had so obviously set it up. And what could complete the summer vibe than a proper VW camper van, parked on the side of the road, just waiting for the next stop on the road trip.
I also heard this song on the radio this morning by Noah and the Whale, what a nice summery tune!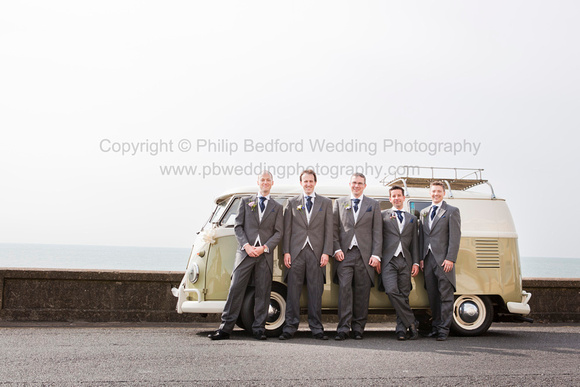 (p.s. I'm aware that the weather is not actually that good today, I had to put my coat back on for the first time in a week…  Come on Summer!)