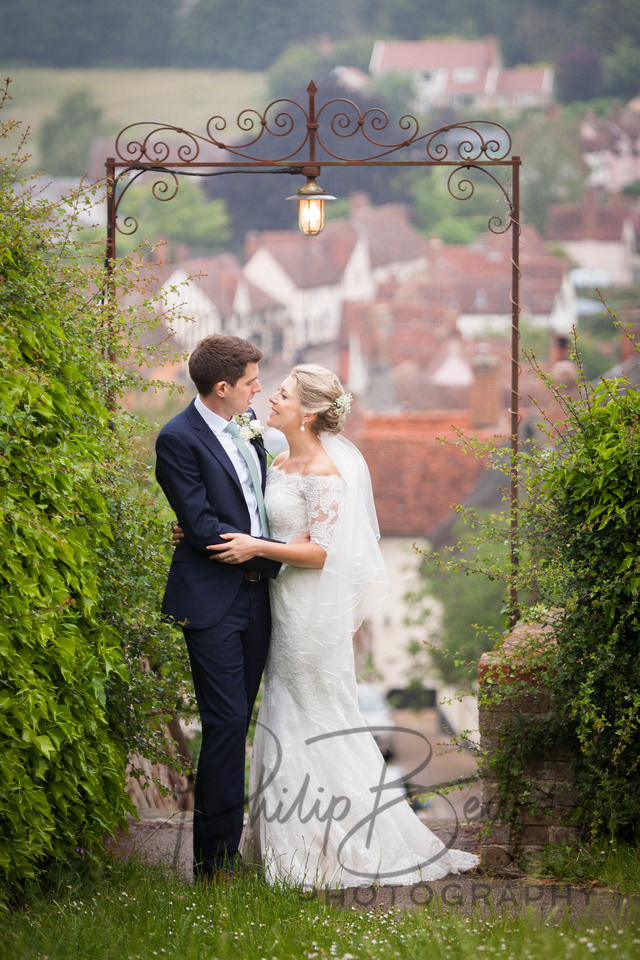 Before my wife and I got married, I had mentioned to my wife that we should buy a nice umbrella in case it rained on our wedding day. I said I would buy it for her as it would come in handy for me to use for other weddings. Well, the time came at Bridget and Russell's wedding in the Suffolk countryside.
Rain is a challenge when it comes to weddings in general, and it certainly is a challenge for photographers. You can't do anything about the rain itself, but here are some tips on working with rain:
Umbrella: make sure you've got a white one to let light through and that it's waterpoof!
Plan your time carefully: If the showers are intermittent, then you can usually nip outside for a few photos when the rain subsides.
Check the grass: You need the ground to be firm and clean, which is usually fine if you've got concrete or stone ground to work with; but if it's grass it may be a bit wet, but try and make sure it's firm enough to stand on (in high heels!) and that it isn't going to make the dress filthy.
Shoot inside: Doorways are great for framing. If you have to do the group photos indoors, keep your background clear and free from distractions. We used the interior decor of the marquee, but needed to make sure there wasn't anyone in the background!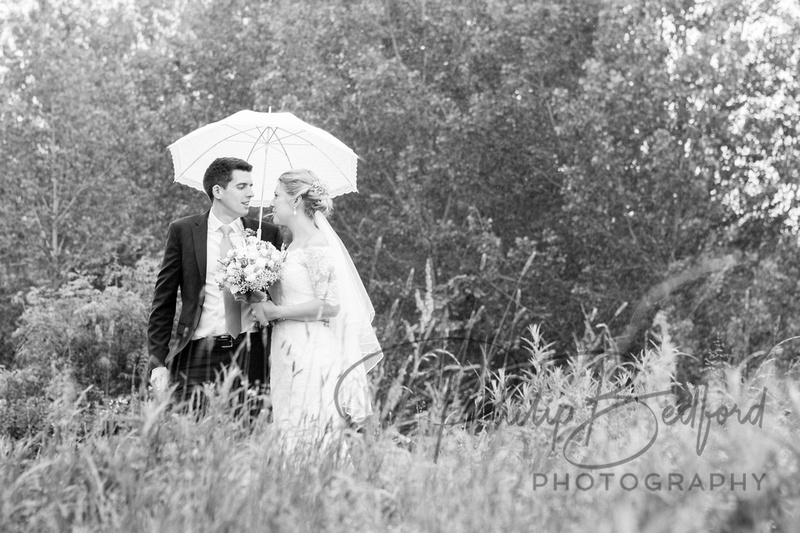 Despite  some light showers for most of the day, everyone had an amazing time at St Mary's Church in Kersey, which overlooks a beautiful hamlet in the countryside. The church is built on a hill and you get this beautiful landscape as a backdrop for photographs through the archway.
We then moved onto Wolves Farm for a marquee reception with lot's of rustic decorations of hessian and neutral sage colours with plenty of bunting too! I love the photos by the pond, with the umbrellas and the reflections!