Shane & Rachael's wedding was on 23rd December last year, just two days before Christmas! They got married at Cripps Barn, just outside the pictureseque village of Bibury in Gloucestershire and hosted a wonderfully rustic and wintry reception.
Rachael had decorated the venue with loads of autumnal fodder, pine cones, twigs and tree bark all featured in the wreaths and decor of the barn. They'd also hung mistletoe over the dancefloor and Rachael's bridal bouquet featured lots of pale greens and evergreen sprigs to compliment the flowers.
The ceremony was held within the barn itself, a rustic and ancient building of limestone and decorated with fairylights and a roaring fireplace. They also had a sing song in the middle, singing 'You're my Best Friend' by Queen with all their guests. Amazing!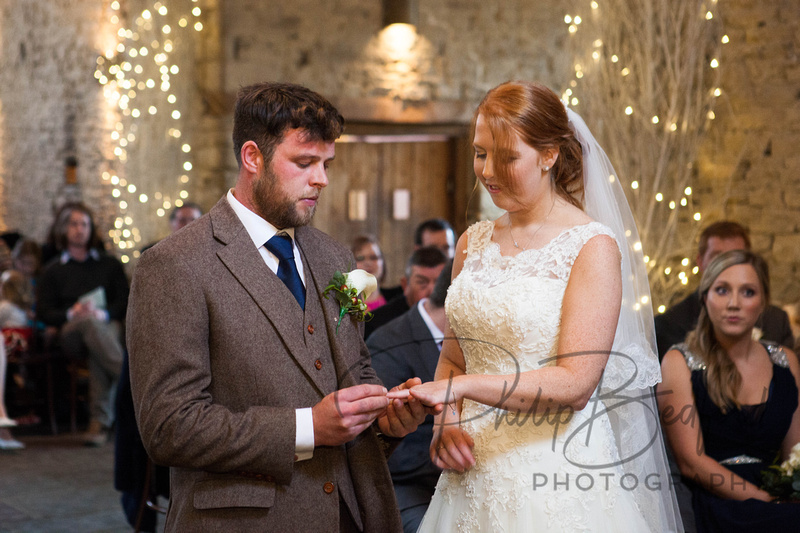 The dining hall also featured more of the Christmas goodies with miniature christmas trees and more pine cones on the tables & small trees decorated with fairy lights and powdered fake snow. The cake was wrapped in woven threads which had also been used to make 'Mr & Mrs' bunting to hang over the fireplace. There was an awesome serving of roast beef to be carved by guests at the table, reminiscent of the christmas feast to be had only two days later, with a plentiful serving of mince pies in the evening buffet too!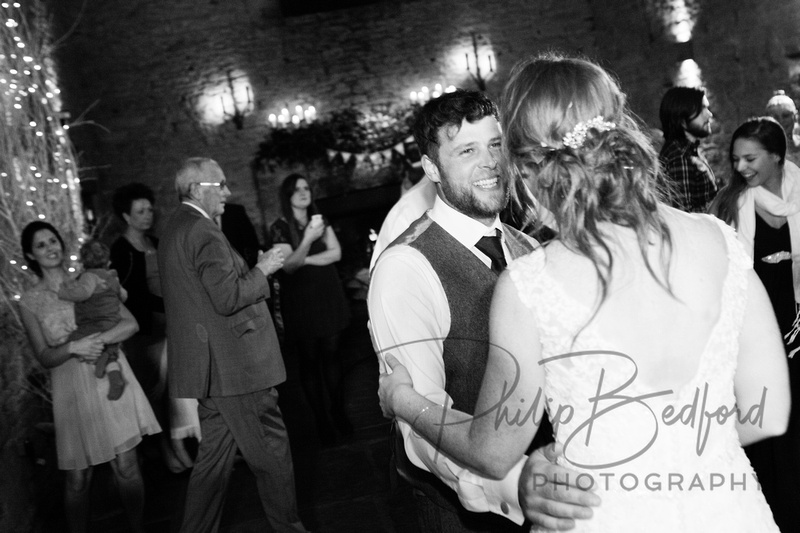 The evening was illuminated with fairy (and disco) lights as guests danced to Festival Sons play some 'Mumford & Sons' style tunes and we had sparklers outside to finish the days festivities.