Lewis & Rosie had their wedding at Farleigh Golf Club in November. The weather was surprisingly quite good, despite the rains that we'd had earlier that week. Unfortunately the course was a little waterlogged for playing golf (or taking photos on the course) but we did get a few nice shots in a golf buggy!
Rosie has to be the most organised Bride I've ever met! The day was well planned, with even a bridesmaid itinerary for hair and make up. Loads of details had been put into the day, including personalised hangers for the flower girls, personalised confetti on the tables and even a personalised apron for Rosie (who even baked her own wedding cake!) I also had the pleasure of working alongside Andy from Andy Bird Wedding Videos.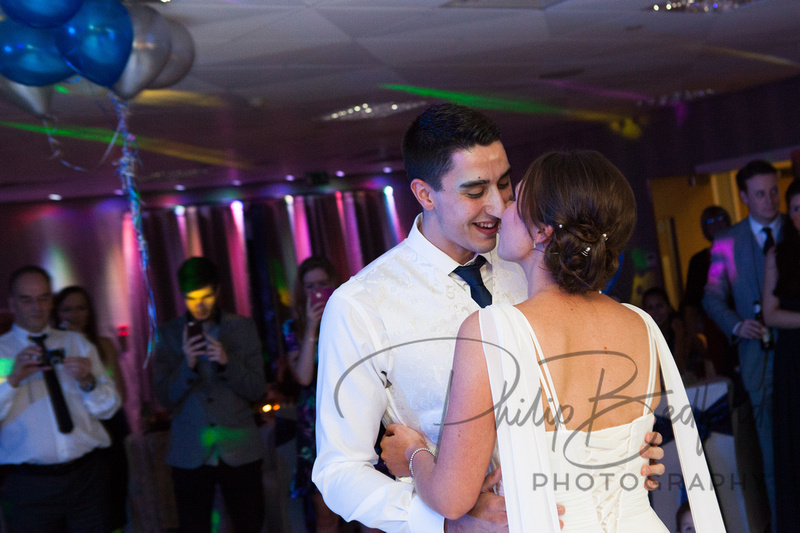 They used Ivory & Navy colours which I wanted to also use when photographing the evening (but I don't have a navy colour gel so had to settle just for blue!) whilst they had a solo singer for their first dance.