London based couple Ross & Grace had a beautiful DIY wedding in a church in Grace's hometown of Darlington just round the corner from her house near Stanhope Park. View the full wedding using the slideshow below (swipe through images on a mobile) or scroll down for a few shots: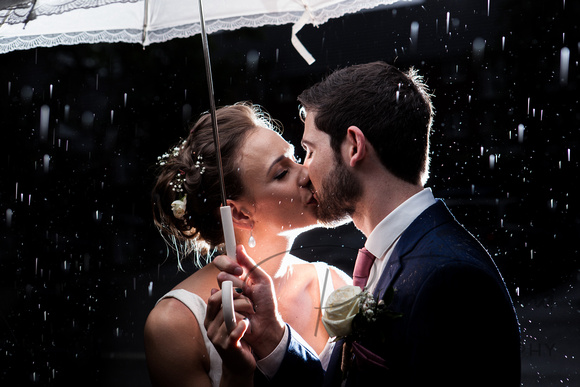 The weather was very humid, at the end of a late May heatwave, so the sunshine in the morning was very strong, with the threat of a summer storm, which caught us at around 3pm, just as we got the reception venue after taking some photos walking through the park.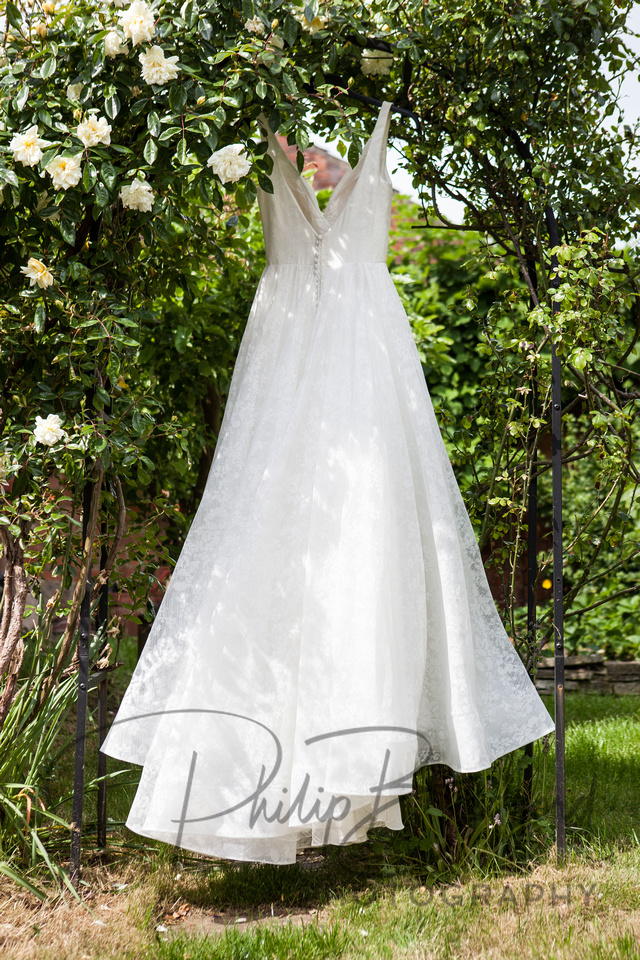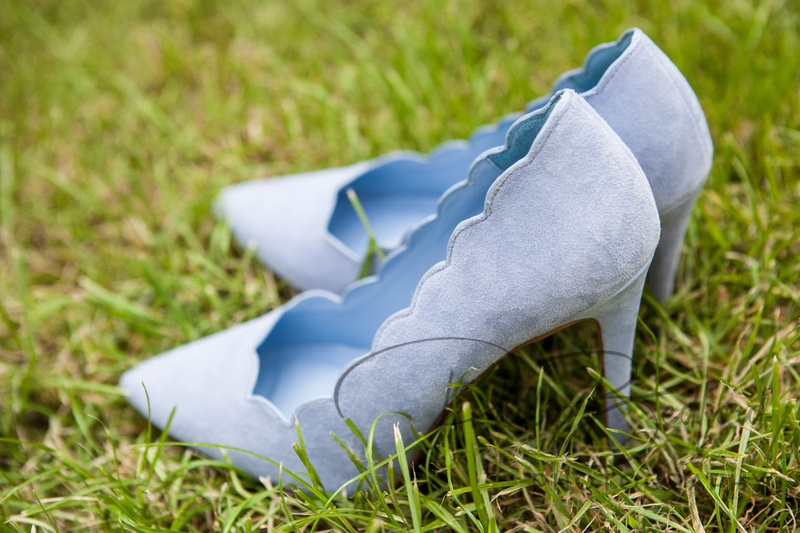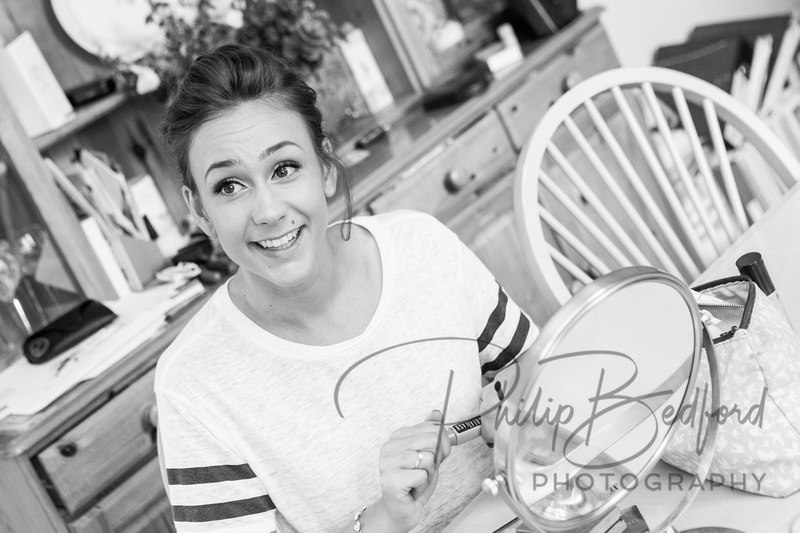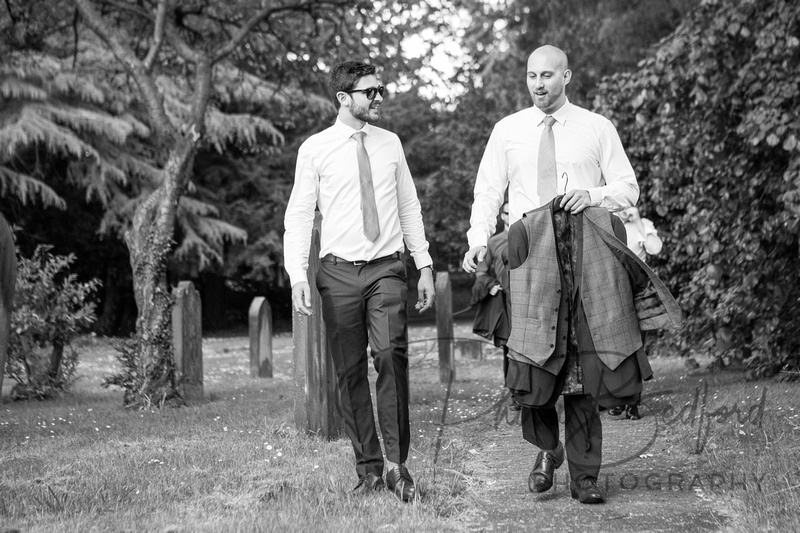 This backlighting from the window created a brilliant glow to the image, which surprised me when I started shooting the bridal preparations as this room was quite small, but worked so well for this shot.
The Father of the Bride (Kevin) having some fun checking his watch (we were totally on time) as we walked to the church through the park.
A reassuring elbow squeeze from the Best Man.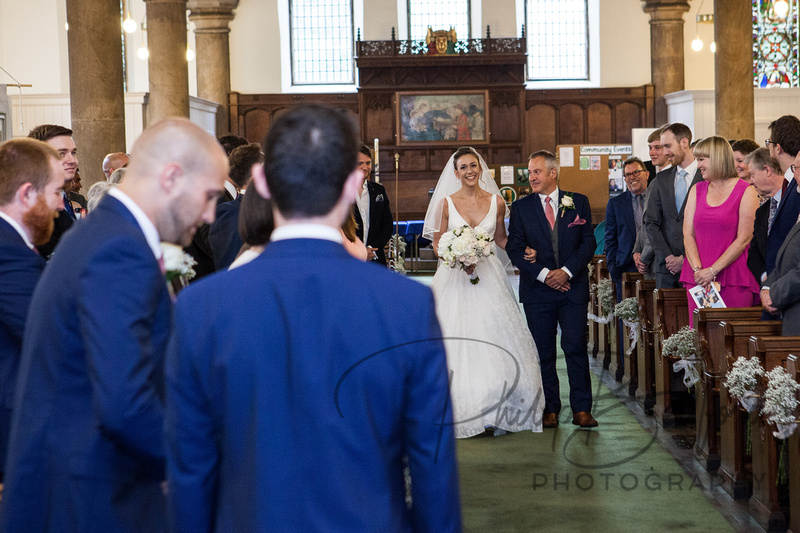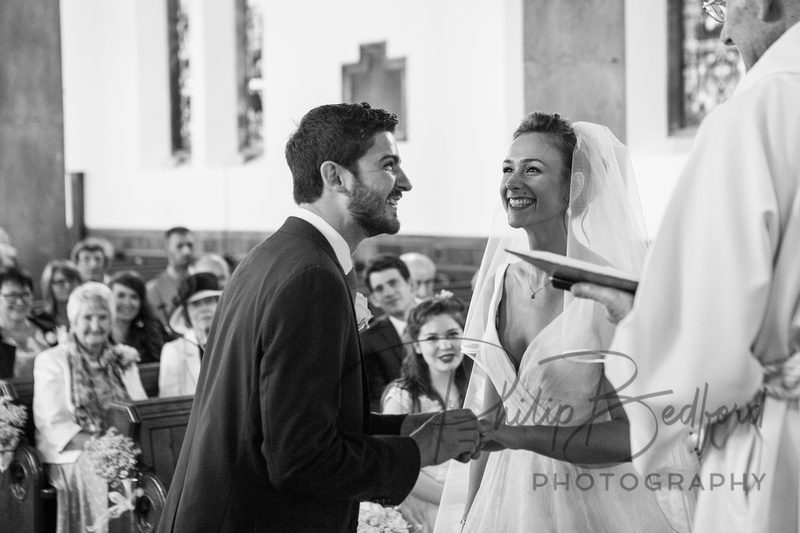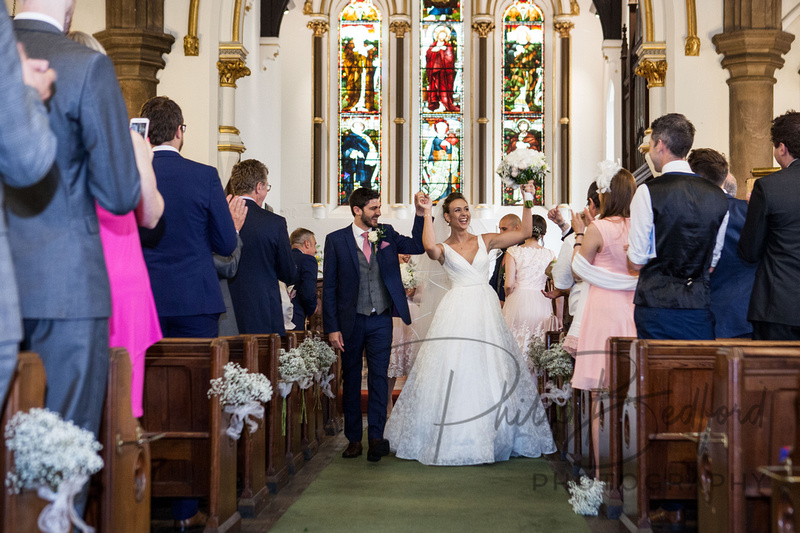 The church had some beautiful wild flowers in the gardens and a path way with cherry trees for some portraits.
I loved the architecture of Darlington, with it's victorian houses of rustic brick and quaint little alleys, mews cottages and sash windows.
Grace had an amazing veil that Father of The Bride, Kevin, and Bridesmaid, Emily, helped me utilise for a couple of shots. We took some shots in the park on the way from the church and got to the reception venue just before the heavens opened with a summer storm.
We shot this photo just outside the doorway of the reception venue in the car park. Some off camera flash backlighting and exposure settings really help make the rain stand out (and hide the carpark in the background!)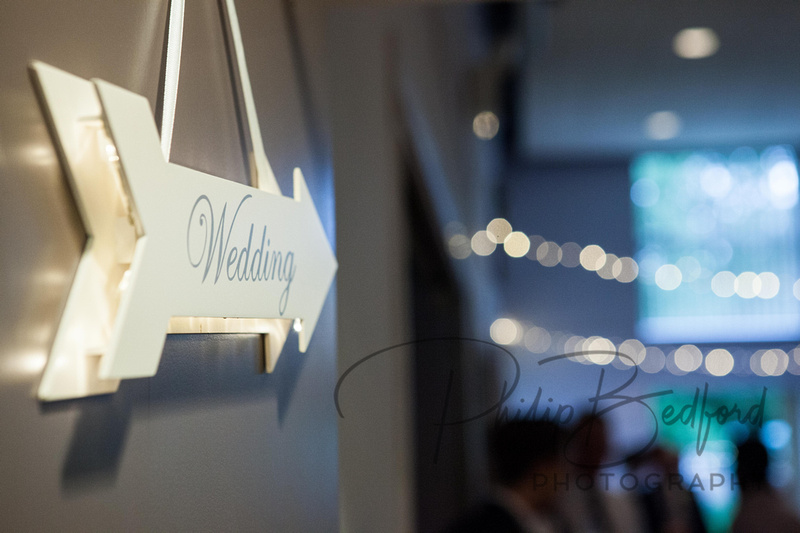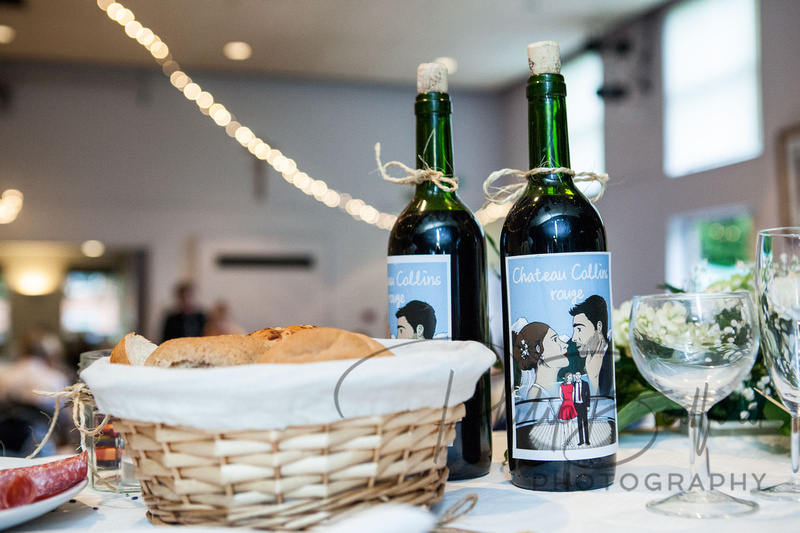 The Collins' made their own labels for the wine served at the reception.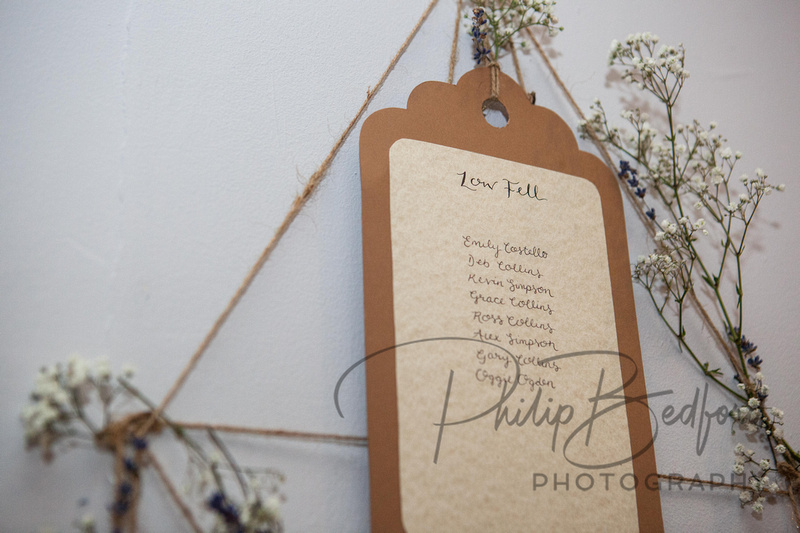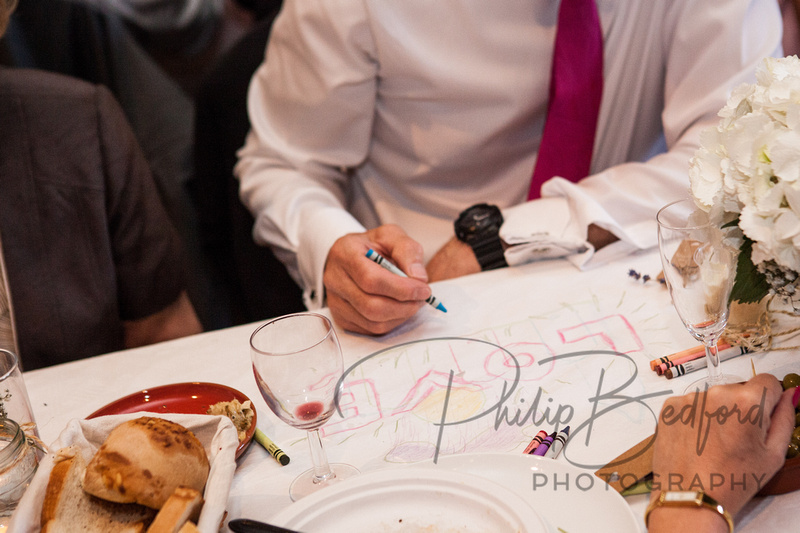 This idea actually comes from Grace's older brother, Rob, whose wedding I attended back in 2011. They put out crayons onto blank paper table cloths and guests leave messages and drawings for the couple during the wedding breakfast.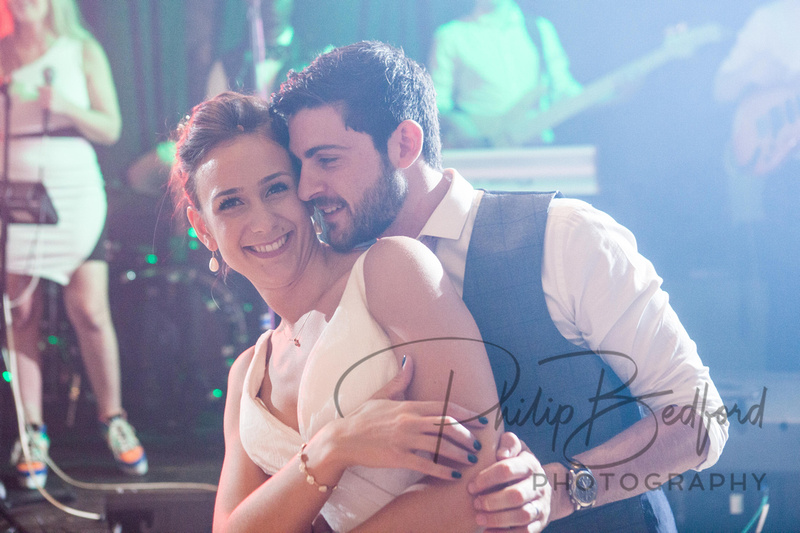 Suppliers
Catering: Paella by Antonio
Dress: Wed2B.co.uk
Hairstyling/Make-up: Vincent Owen -Darlington
Bridesmaids dresses: Chi Chi London
Groomswear: Moss Bros