It's a wonderful thing to be invited back to a wedding client's home a couple of years later to take photographs of them and the start of their new family. Vicki invited me to take photographs of her new little boy, Jack at their home in Surrey.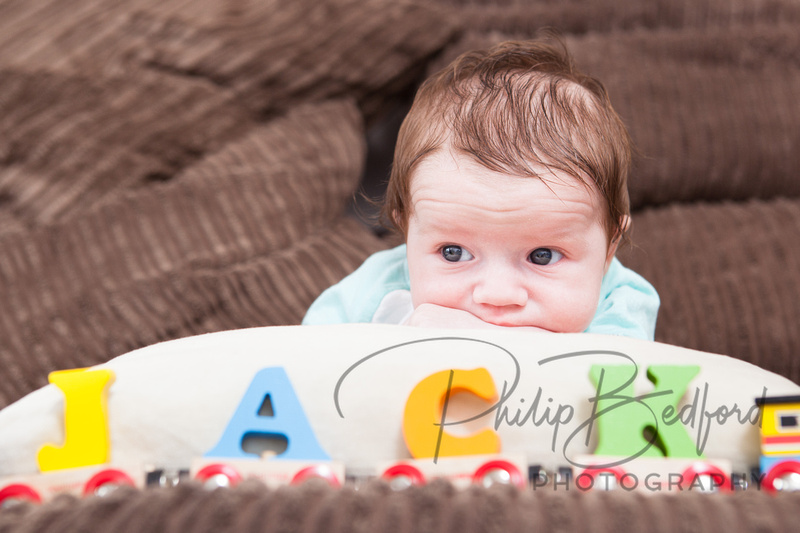 We used a few props like the personalised brio above and the picture below on their sofa, before heading upstairs to Jack's favourite place, his changing table. For some reason he lights up when placed on it, perhaps he's getting excited to have his own room already!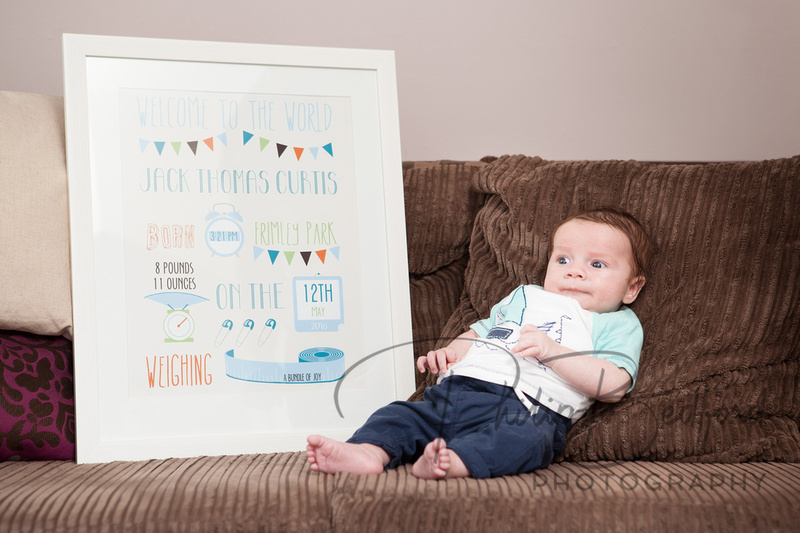 We put down his first blanket over the changing mat to get a few shots without the plastic backdrop of the changing table. This was also a nice opportunity to start involving Vicki & Chris in the shoot too.
Usually, babies tend to get a bit sleepy during the shoot, but Jack had far too much energy! He only nodded off right at the end, in the arms of Mum & Dad.